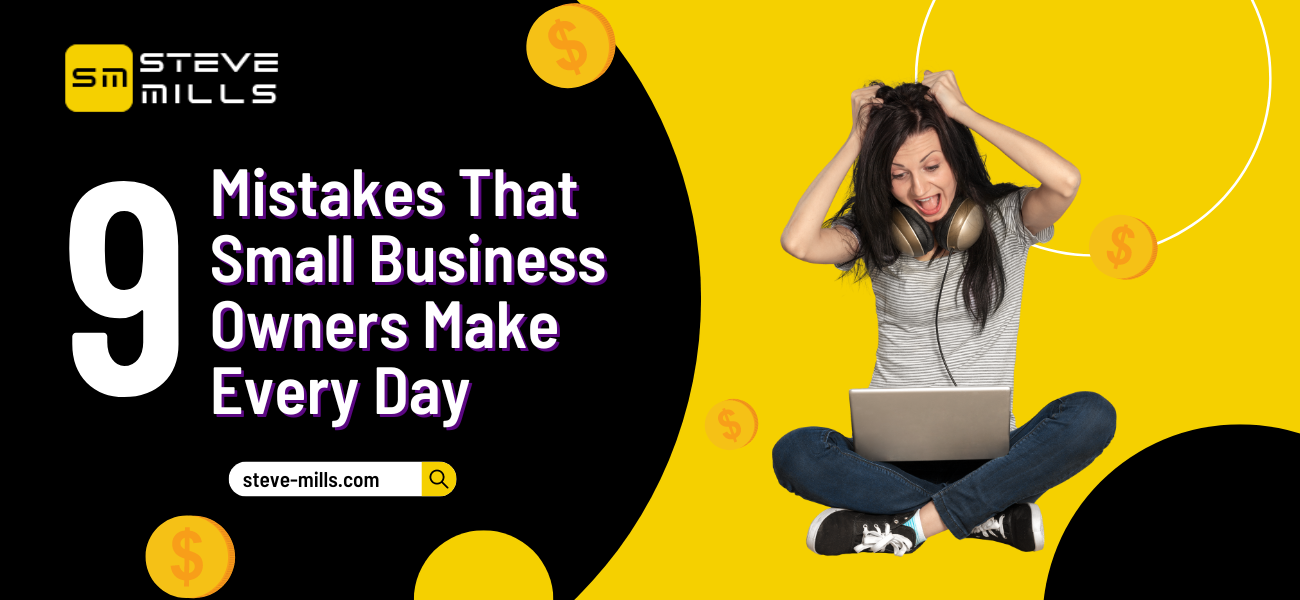 October 7, 2022

stevemills

0
If you are a small business owner, you must watch this video.
Do you know you can grow your business even in these challenging times by becoming better at sales and marketing? (A.K.A generating more cash) Then take massive action and use your newly learned technique, solution, or skills to catapult your business.  
Do you ever wonder why you are not as successful as you would like? 
Here's the secret – You are making some or all of the mistakes I discuss in this video.
Let me explain – When people go into business, they do so because they have operational expertise. They can:
Repair cars
Cut hair
Repair houses
Do H.R.
Make something
So why do so many go bust? It is because they are bad at selling what they do or make and know nothing about marketing. Say, 80% of businesses go bust within five years, and 90% of the remaining 20% don't make year 10, and 95% of this is due to a lack of sales. (I just made that last statistic up, but I think it is not far from the truth.)
The big question on my clients' minds is how I can overcome these problems or achieve my desired outcome. Many clients come to me frustrated and often when times are tough!
I've been working with small businesses for over 27 years. I have helped thousands of companies in hundreds of industries to massive growth in their business, and I'd like to do the same for you.
Take the first step and listen to what I think the most significant mistakes are. See if you are making any of them and if you are, then BOOK A 121 MEETING to discuss your needs.
Take Action and Improve RESULTS
I hope you enjoyed reading this blog post. Get in touch if it makes you think seriously about your business and situation. If you want more help growing your business
Warm regards,
Steve
07977 074 497