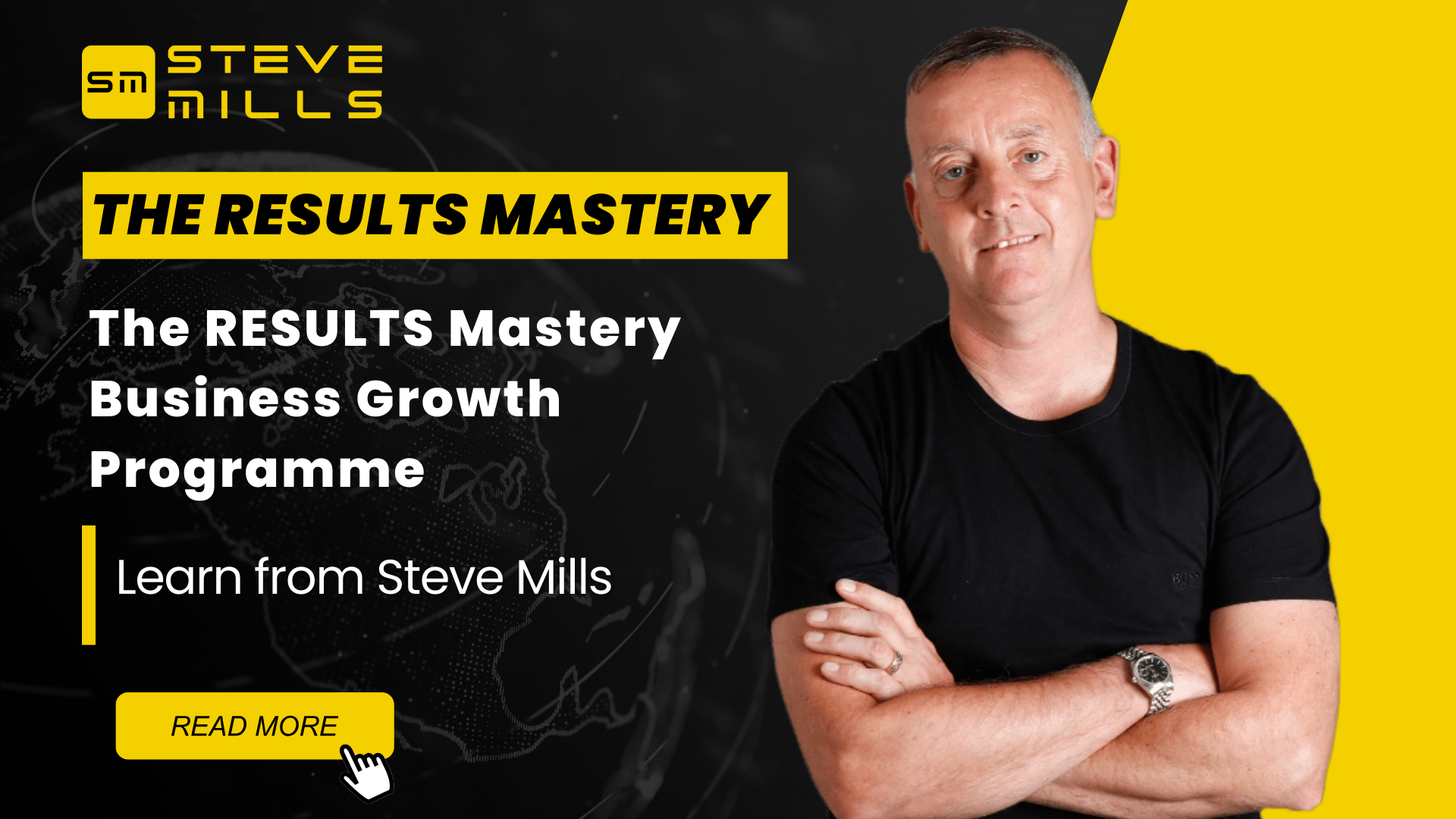 September 19, 2023

stevemills

0
Why you would never have a set marketing budget.
Let me tell you a story about a company with a set marketing budget…
Ian was a partner in a large consultancy company. The company had developed a solution designed to help businesses build better relationships with their clients.
The company invested £10,000 in advertising on Google. This investment paid off with an ROI (return on investment) of £60,000 in consultancy and coaching services sales. Naturally, Ian was pleased and eager to replicate this success.
During the next board meeting, Ian recommended investing another £10,000 for further advertising. However, he was told, "We have already spent our marketing budget for the year."
The astute readers of this blog post typically find amusement in this, while some can't help but squirm in their chairs.
Now, I assume you recognize the underlying lesson. You're undoubtedly shrewd enough to understand that sometimes, conventional budgeting doesn't work.
For example, it's unlikely that you've allocated funds specifically for external advice, coaching, or mentoring.
However, joining my RESULTS Mastery Programme costs £299 per month (£3,588 pa)
The ROI on this should be a minimum of £50,000+ and a guaranteed £43,056 which is an exceptional return on investment (ROI) and represents a 12X guarantee as long as you do your bit.
In the case of Ian's advertising, the ROI was a commendable 6X. Yet, in the RESULTS Mastery Programme, the potential ROI transcends that benchmark. At the very least, it's a staggering 12X, and more often than not, it eclipses that.
The initial step in this journey is a mere 30-minute online conversation—a concise investment of your time. During this brief encounter, we'll delve into four pivotal questions:
Are you generating the leads you require?
What is your current lead conversion rate?
Where is your business right now and where do you want it to be in 12 months' time?
How will being a member of RESULTS Mastery help you get there?
Embrace the opportunity to unlock untapped potential within your business, and let's embark on a journey towards enhanced profitability together.
To find out more from me, and to subscribe to my stuff see the links below:
Book a meeting with me here – https://calendly.com/stevemills/results-mastery-121-members-meeting?month=2023-09
Steve Mills Business Growth Advisor YouTube Channel – https://www.youtube.com/channel/UC6U1XU5YuFRk8TECjWBLUNA/videos?view_as=subscriber
The RESULTS Podcast – On iTunes – https://podcasts.apple.com/us/podcast/the-steve-mills-results-podcast/id1468660470?uo=4
The Steve Mills RESULTS Mastery University – https://steve-mills.com/the-results-mastery-university/
RESULTS Mastery Programme – https://steve-mills.com/results-mastery/
Recommended websites – https://steve-mills.com/recommended-websites/
Connect to Steve on LinkedIn – https://www.linkedin.com/in/marketingadvice/
To give me a recommendation on Trustpilot click here
To recommend me on Google click here