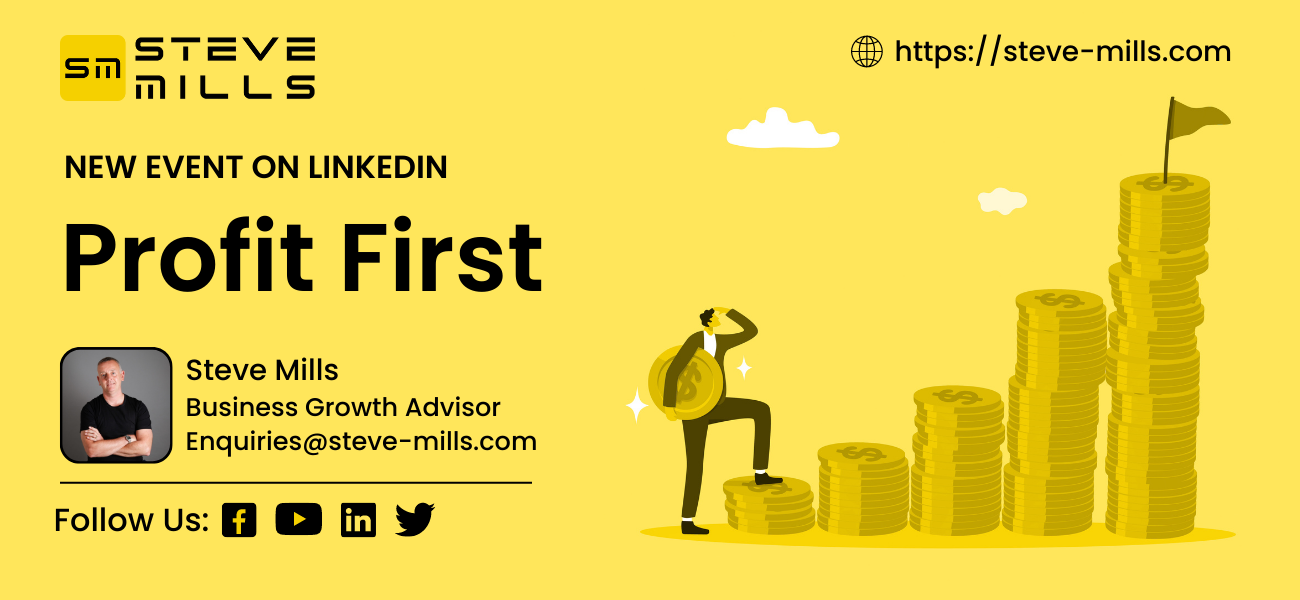 April 13, 2023

siddharth

0
In this live-streaming session, Steve Mills, a renowned business growth advisor, will share his insights on Profit First, a cash management system designed to help entrepreneurs increase their profitability and financial stability.
During the session, Steve will cover the key principles and practices of Profit First, including:
How to allocate your income to different accounts to ensure you always have enough cash for your expenses, taxes, and profits
How to adjust your spending habits and pricing strategies to maximize your profits and minimize your expenses
How to use Profit First as a tool for financial forecasting, decision-making, and accountability
Steve will also answer your questions and provide personalized advice on how to implement Profit First in your business, regardless of its size or industry.
Whether you're a startup founder, a small business owner, or a seasoned entrepreneur, this live-streaming session is a must-attend event for anyone who wants to take control of their finances and achieve long-term success.
Don't miss this opportunity to learn from one of the most respected business advisors in the industry and discover how Profit First can transform your business and your life. Join us live on LinkedIn and get ready to profit like never before!