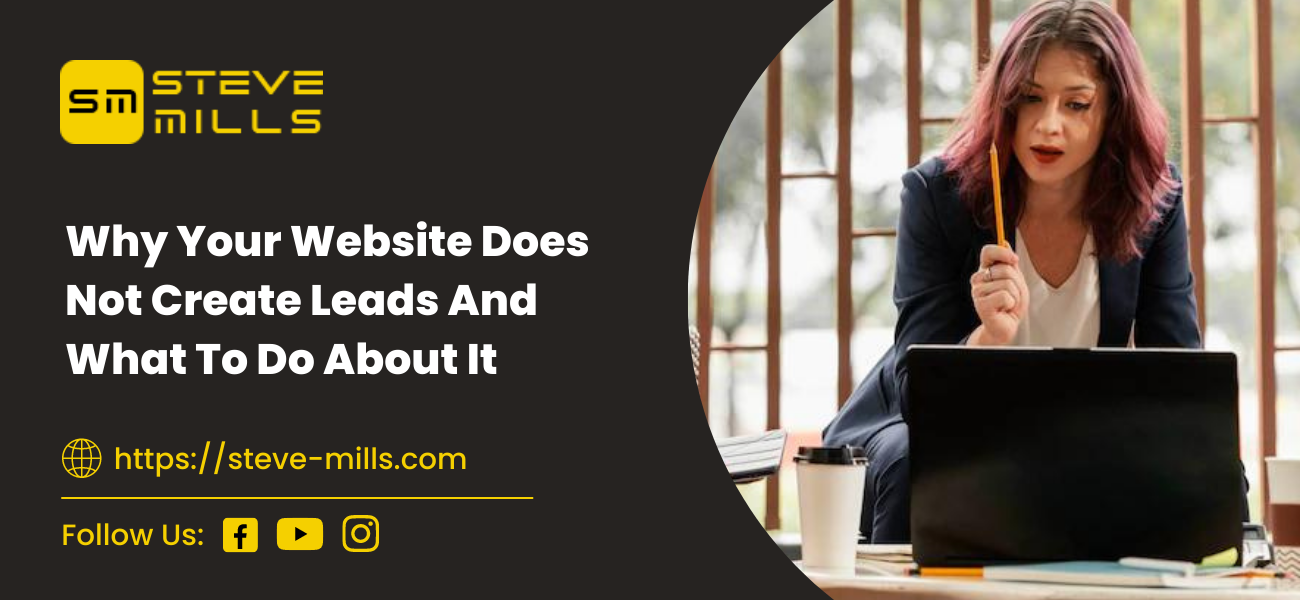 June 13, 2022

stevemills

0
There are clearly many reasons why your website does not create leads.
These ways include:
Lack of traffic
Poor, or no lead conversion devices
Lack of video
Badly written
No or poor calls to action
Lack of photo's
Poor sub-headlines
The arrival of stiff competition
Poor, or old design
Bad headlines
Poor SEO
Poor, or a lack of any marketing
Etc
So the question is – What to do about it? The answer lies in two key strategies:
Traffic – You have got to get people to visit your website
Conversion – You have got to convert enough of the people landing on your site into leads.
Where can you get traffic?
Again there are two strategies:
Paid for traffic such as Google, or Facebook advertising, remarketing, PPC Advertising,
Free traffic – From your social media and email marketing, blog, Podcast, networking etc
The importance here is your investment in time and money and the bottom line is most business owners will not invest enough of either. I often hear business owners telling me…
"I've invested in Facebook advertising and it does not work in my industry". I say "What did you do?" and they tell me "I boosted a post for £5 per day for a week". That's like saying – I went to the gym and did 10 curls, but I am still not fit, therefore the gym is rubbish!
How can you improve your conversion rates
Improve your headlines and sub-heads
Improve your text
Develop a more attractive website
Use lead conversion templates
Offer something for free
ABC (always be closing)
Provide added value advice in the form of blogs and free reports.
Here is the truth
You can get a new website designed. You can get us to do it for you and you should. However, you should only get a new website if you are going to put the effort into traffic and conversion. Want to talk further? Book a meeting with me by Book a FREE RESULTS Booster Session with Steve Mills