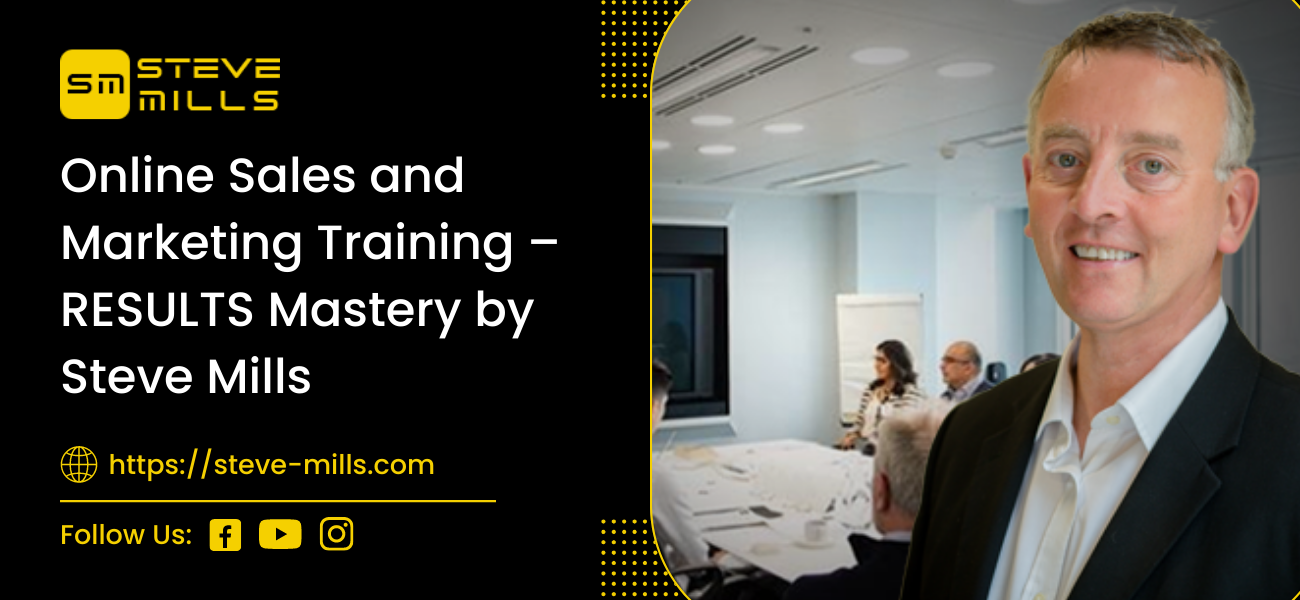 November 9, 2021

Steve Mills

0
Who is the FREE Online Sales and Marketing Training for?
The Online Sales and Marketing Training For Business Owners on 25th November 2021. YES, I am running a one-hour FREE workshop called RESULTS Mastery. RESULTS Mastery is a 12-month program of Business Growth Advice, Training and Coaching that I run and you can find out details by clicking here.
However, during the 1-hour introductory session you will learn:
1. The key to geometric growth
2. The 3 missing keys to marketing
3. Why most marketing does not work
4. How to develop a proven sales system
5. Why your expertise is killing you
6. Why you need to learn about funnels
Why now?
Now is 100% the right time to take your business to the next level. We have just come out of lockdown and it's a level playing field again. The one thing that everyone tells me right now is that they need more sales.
and There are limited numbers and this is not a webinar. It is a meeting on zoom. Please only sign up if you are 100% committed to attending and to growing your business.
To find out more watch the video below;
What do I do now?
If you want to attend or to find out more, simply click here.