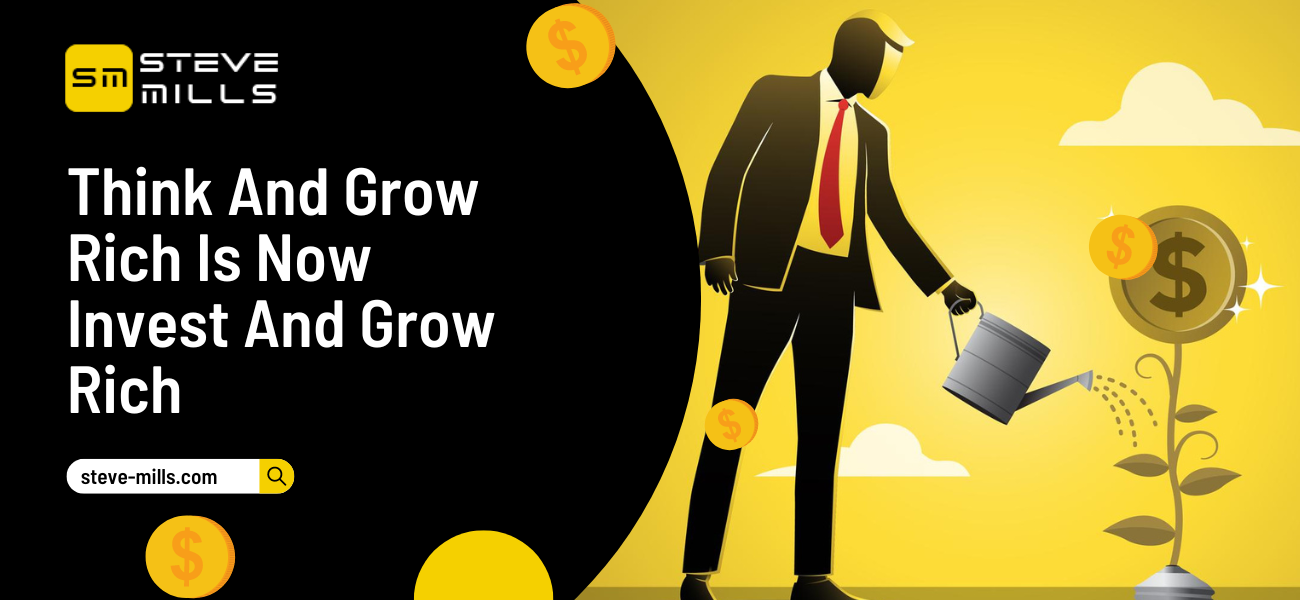 December 8, 2022

stevemills

0
What is your best investment right now? Is it stocks, shares, commodities, Bitcoin, or property? All these opportunities could help you Think And Grow Rich.
I am about to tell you that the most important investment you can make right now is an investment in yourself and your business. 
Why? Because if you don't, you will probably not be around in 12 months. Because right now, getting people to part with the cash is tough.
People are listening to the media, constantly telling everyone how awful it is and how much worse it will be. They are probably right.
So, here is why you should invest in yourself. If you are like 99% of the business owners I have met over the past 27 years, your problem is this: "Your operational expertise is far higher than your financial, sales and marketing expertise."
In other words, you are probably good at being a consultant, a solicitor, or a coach. You are a great trainer, or whatever it is you do.
However, if you are not good at managing the financial side of your business, or you cannot sell enough of your services, then your business is doomed or at least stuck in mediocrity.
I want you to do two things consequently reading this post.
Firstly, I was hoping you could watch this 10-minute video.
Secondly, book a free, no-obligation meeting with me. The purpose of the meeting and why I offer it free is to demonstrate my expertise in helping you improve your sales and marketing results. I am not talking about brand awareness or how to get more likes on Facebook. I am talking about getting more leads and then teaching you how to close more of those leads into sales.
So first, take step ONE!
I hope you enjoyed the video. Secondly, take step two by using the link below to access my online diary and book a meeting with me. I call it a RESULTS Booster Session, usually delivered online on Zoom.
Act and Improve your RESULTS
I hope you enjoy reading this blog post and watching the video. Get in touch if it makes you think seriously about your business and situation. If you want more help growing your business…