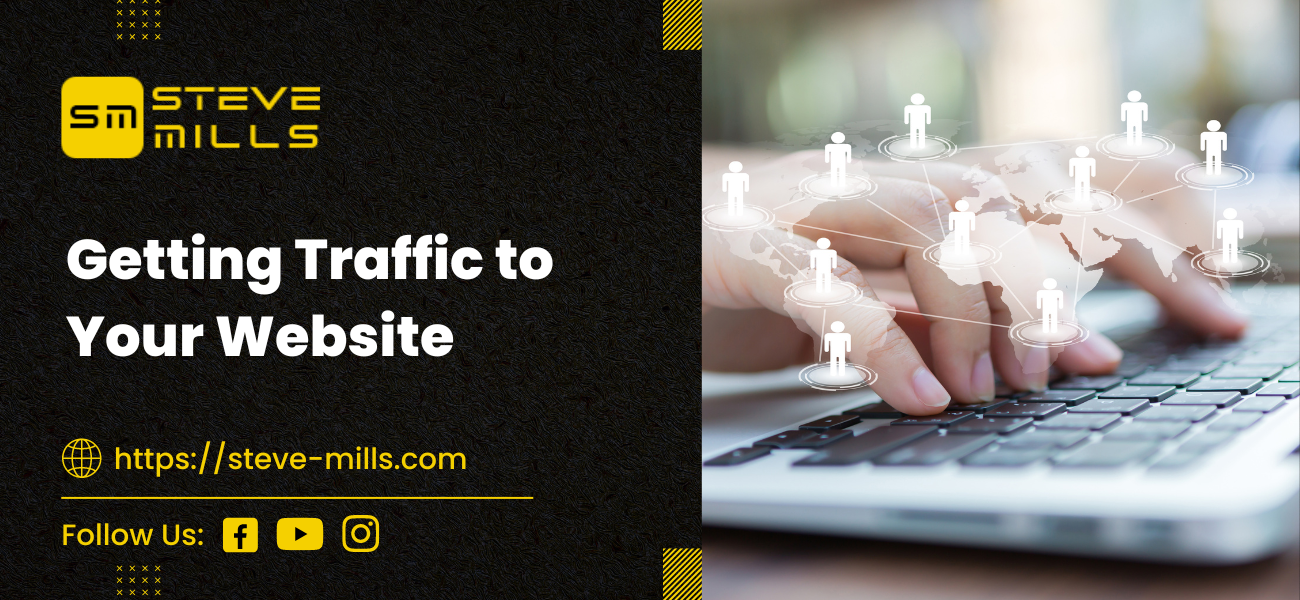 January 27, 2023

stevemills

0
Below are seven keys to getting traffic to your website.
1. Optimise for search engines: Make sure your website is optimised for search engines by including relevant keywords, meta tags, and a sitemap. This will help your website rank higher in search engine results, making it more likely that people will find it.
2. Create valuable content: Providing valuable and informative content is key to attracting and retaining visitors. By consistently creating high-quality content, you'll establish yourself as an authority in your field and attract more visitors to your website.
3. Use social media: Share your content on social media platforms to increase visibility and drive traffic to your website. This includes platforms like Facebook, Twitter, Instagram, and LinkedIn.
4. Use email marketing: Build an email list and send out regular newsletters to your subscribers to keep them engaged and direct them to your website.
5. Utilise influencers: Reach out to influencers in your industry and ask them to promote your website. This can be a great way to get exposure and drive traffic to your website.
6. Utilise paid advertising: Use paid advertising options such as Google AdWords or Facebook ads to target specific demographics and increase visibility for your website.
7. Network and collaborate: Network with other websites and businesses in your industry to collaborate on projects, guest posts, and link building. This can help drive traffic to your website and establish you as an authority in your field.
It's important to note that building a website traffic takes time and patience. By following these tips, you will be able to increase your website's visibility and drive more traffic to it over time.