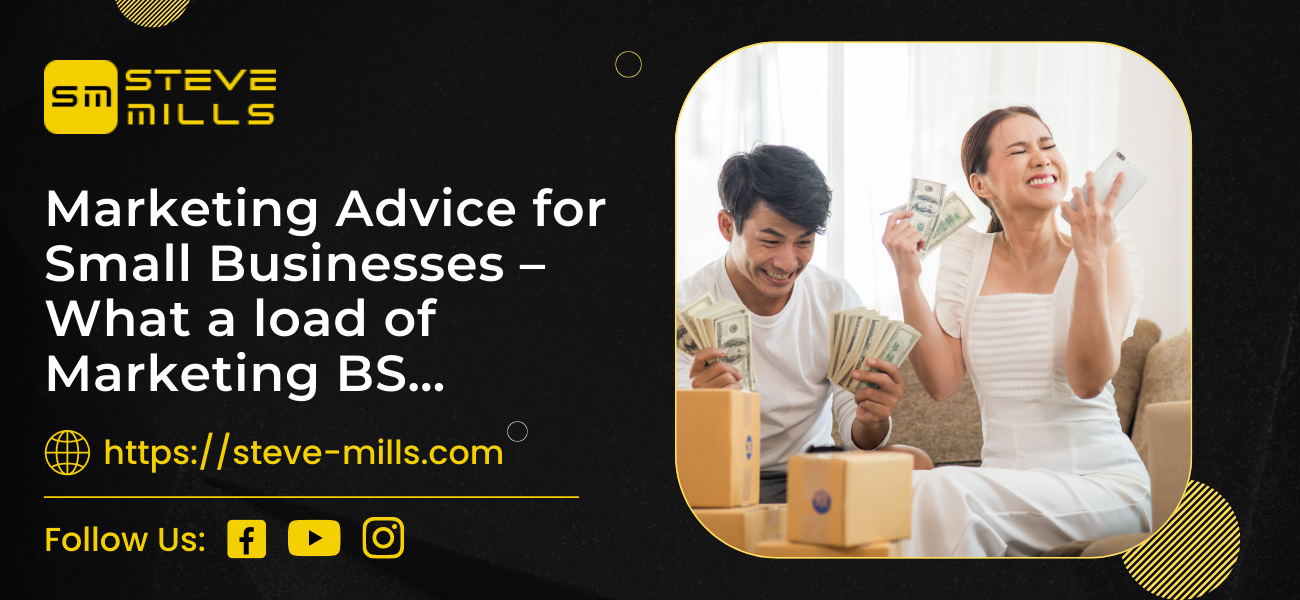 March 31, 2021

Steve Mills

0
Marketing Advice for Small Business – Have you ever heard a marketing advisor tell you something that turns out to be sales, or marketing BS? If you are like me, then you know most of them are full of it. Not to mention business owners who also talk a load of marketing BS.
I think I work in an industry that is literally full of it. In fact, it is overflowing with BS. Watch this video and learn what I think is the biggest load of BS I have heard in my 25 years in business, having worked with 1,000's of business and in 100's of industries.
GO HEAD AND WATCH THIS NOW. IT LAST ABOUT 15 MINS, BUT IT IS WELL WORTH WATCHING!
Business Advice for Small Business
Want to avoid the BS? Book a free meeting with me and I will provide you with some great advice to help you to grow your business and to improve your ROI. NO BS! Here is a link.
Click on the gold button – www.steve-mills.com