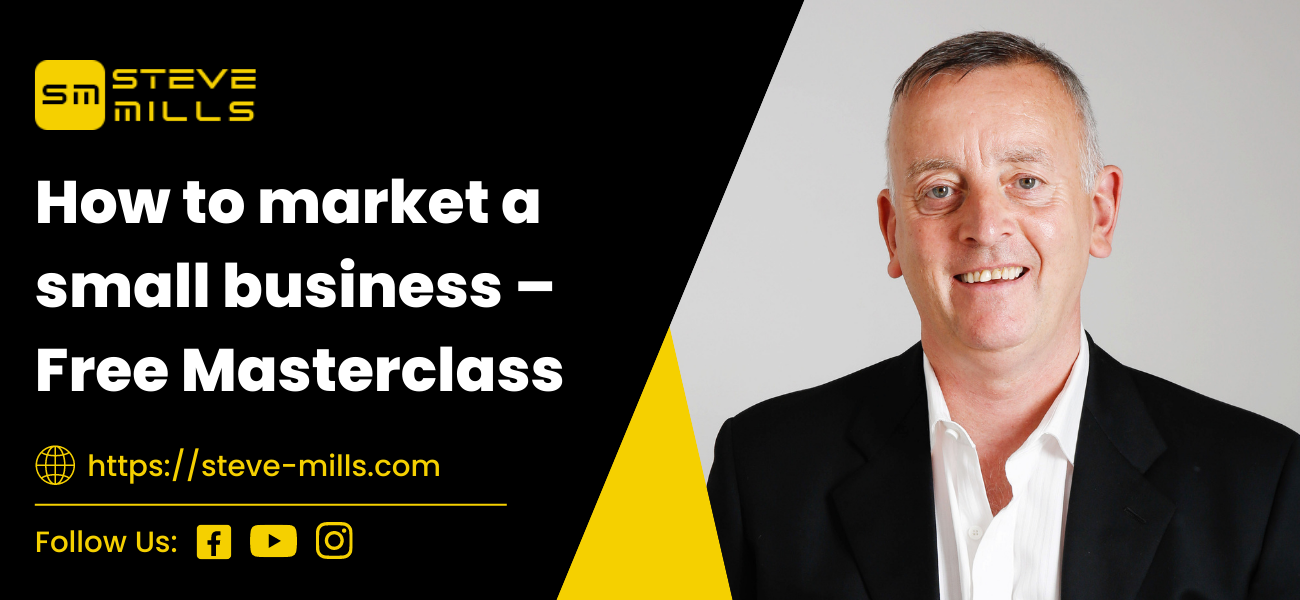 March 7, 2022

Steve Mills

0
"How to market a small business" is an event that I run each and every month. Click on the link at the bottom of this page to find out when the next one is being held.
You are invited to book your seat – the number is limited to only 100 people and you can bring a friend!
During the "How to market a small business" FREE Sales and Marketing training, I will be discussing the 7 keys to growing your business including:
How to create multiple streams of income by leveraging and improving the ROI of what you are doing.
How to generate even more income through new streams to create geometric growth.
Why small businesses don't work and what to do about it.
Why most marketing does not work.
How to develop a proven sales system.
If you can't sell enough at a big enough profit, then you have a problem and it needs fixing!
How to use technology to take your marketing and sales to a new level.
To book your free place simply register by clicking the button below, or use the link.  Please feel free to forward this email to others you know and share it on LinkedIn.  Here is the link again – https://keap.app/booking/stevemills/results-buster-session
Note from Steve
There will be an opportunity at the end of the training to ask questions and people from all over the world will be attending.
As part of our commitment to healing the world, we will pay to educate a child in Ukraine for a month for everyone who joins and stays to the end.
In addition, at the end we will be making a fantastic offer to people with several outstanding bonuses.