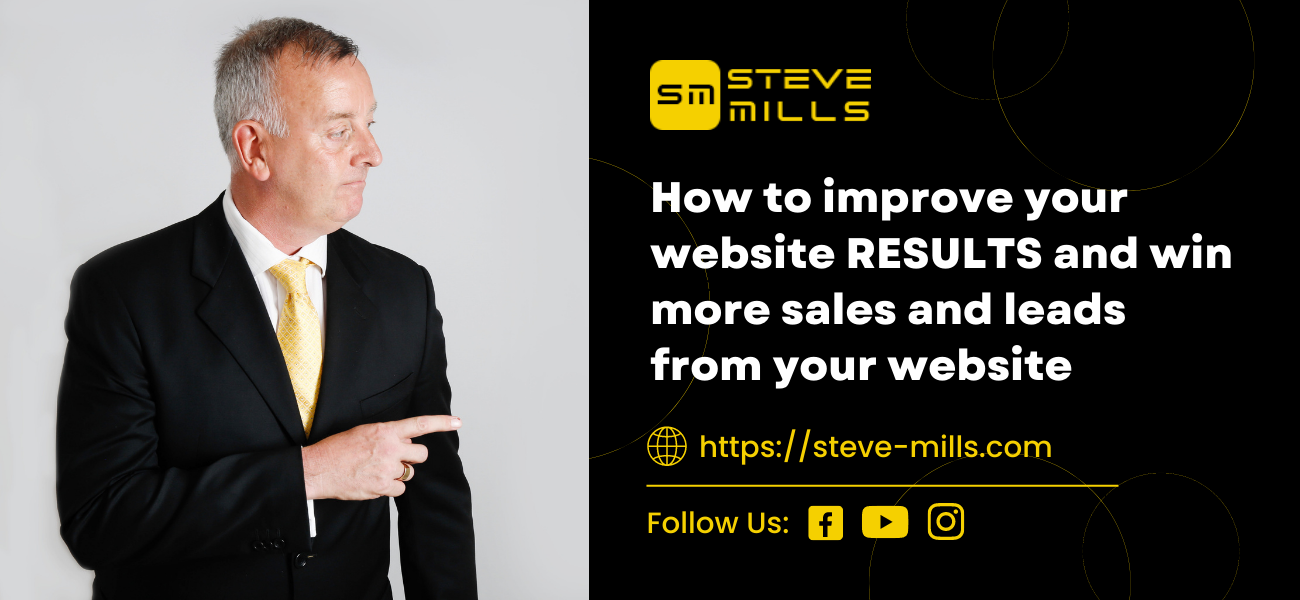 September 13, 2021

Steve Mills

0
How to improve your website RESULTS is a key performance indicator of your businesses success and yet most business owners do not focus on it!
Hello, Steve Mills here and today I want to talk to you about an area of your business that's actually the hub of your business, or at least, of your marketing. That is your website! Your website is crucial to your business and yet for most business owners, their website wins them little or no new business.
In this video, I will share with you the two keys to winning new business on your website and they are:
How to get more traffic
How to improve the conversion rate of your website
The video is about 15 mins long, so go and get yourself a coffee and sit back, relax and draw your own conclusions about what you are doing wrong.
What did you think?
I hope you enjoyed the video, but most of all I hope that you take action to improve your website to get yourself more leads and sales.
Want to know more from me?
Book a no-obligation RESULTS Review meeting. Simply click on the gold button when you click BOOK HERE.
Connect to me on:
Video – Here is a link to subscribe to my YouTube channel – Click here
Audio – Here is a link to my Podcast called 'The RESULTS Podcast' – Click here
LinkedIn – Ask me to connect here – Click here
Facebook – RESULTS Mastery group – Click here
Facebook Steve Mills Marketing business page – Click here
Thanks for reading and watching!
Steve Mills