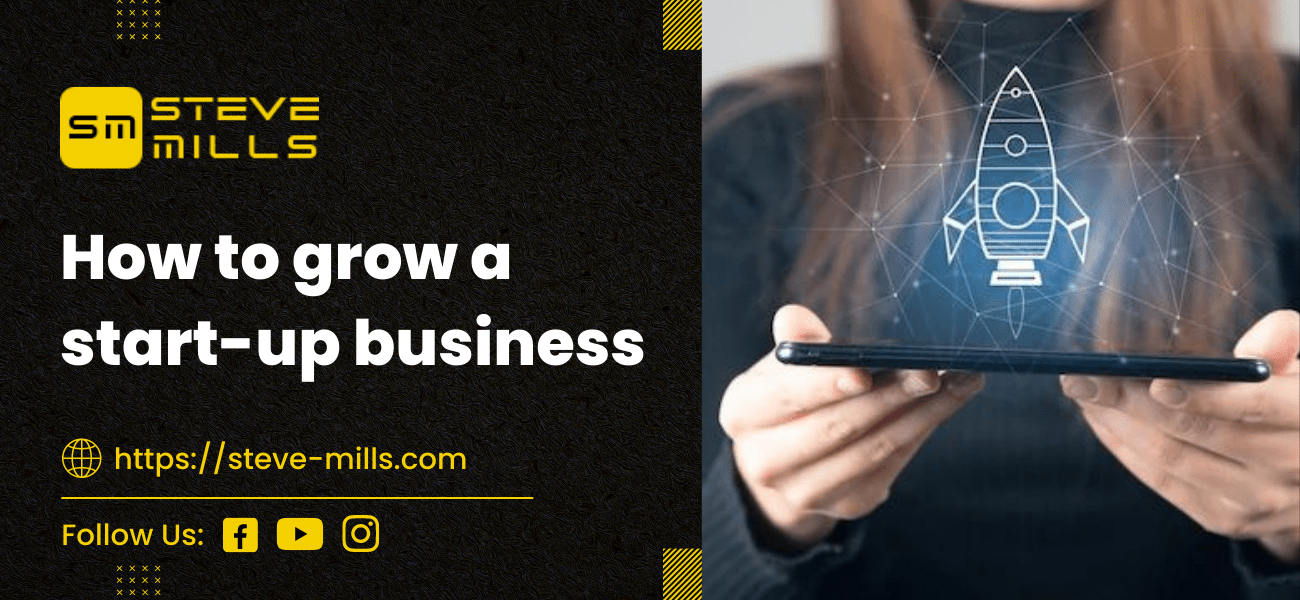 August 12, 2022

stevemills

0
How to grow a start-up business is not easy, but in a few words, the key is…
FOCUS ON SELLING AND MARKETING YOUR BUSINESS.
Did you know that 80% of start-up businesses go bust within the first 5 years? That is an alarming statistic and even worse is that these statistics are not based on the times we are going through right now when this figure will be even higher.
Of the remaining 20%, most of them are either struggling to survive or doing OK and only 1% are doing really well and this 1% are making 80% of the money! I know it is not fair, but it is true. Who is this 1%? They are the ones who are outstanding at sales and marketing.
So how do you grow a start-up business?
You need to become better and more committed to learning about sales and marketing.
The big reasons for the lack of sales is:
Poor quality marketing. Most start up business owners know nothing, or very little about marketing
Lack of follow-up. Pick up the bloody phone! It will make you money!
Limited sales skills of the business owner. Get some training. Join RESULTS Mastery
Marketing simply does not get done. Are you the type of person who joins a gym and never attends? If you are I fear for your business future!
The owner of the business does not like marketing. I hear things all the time like I don't like Facebook. That is irrelevant! Get over it!
Don't like selling and am not a salesperson. When would now be a good time to become one?
Don't have the budget. Get one. There is always a way if you're committed
These are just some of the things we discuss in my interview with Steve Hyland on Business Connections Live (The UK's No.1 Business TV Channel).
How to grow a start-up business and get to £100,000 in six months or less
I hope you enjoyed reading this blog post and watching the video. If it made you think seriously about your business and your situation, then get in touch. If you want more help growing your business, then…