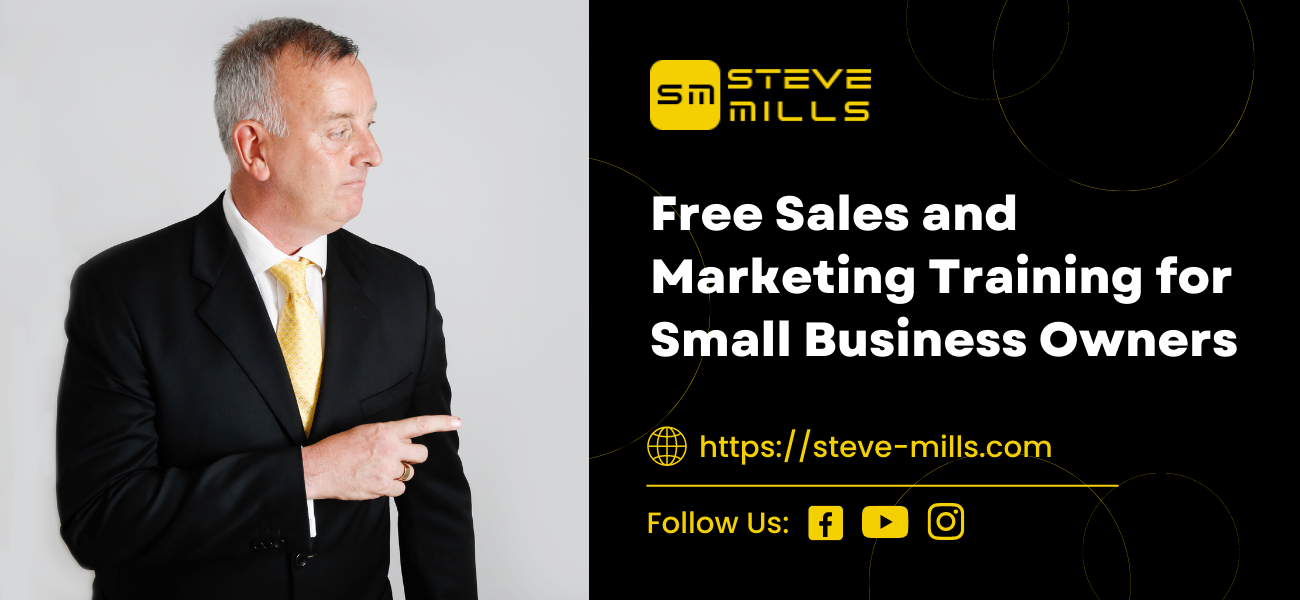 November 19, 2021

Steve Mills

0
Learn the Principles of RESULTS Marketing and Selling by attending this free online Sales and Marketing training on Thursday 25th November from 11am to 12noon.
The key to geometric growth
How to create multiple streams of income by leveraging and improving the ROI of what you are doing. Then introduce new streams of income to create geometric growth.
The 3 missing keys to marketing
In his book 'The E-Myth – Why Small Businesses Don't Work and What to do About it' Michael Gerber talks about the 3 missing keys to marketing. In this module, you will learn what they are.
Why most marketing doesn't work
I've been in marketing now for over 25 years and I can tell you that most marketing done by SME's simply does not work. I will discuss how you can turn your marketing into an investment by finding proof of concept.
Developing a proven sales system
One of the things missing from most businesses is a proven sales system. A process that works as well as possible that everyone follows. Today you will start the process of implementing a proven process.
Your expertise
Lack of sales & marketing expertise is, without doubt, the No.1 reason for business failure. If you can't sell enough at a big enough profit, then you have a problem and it needs fixing!
Why do you need to know funnels?
Funnels have been around for ages, but the use of technology is all set to take marketing and sales to a new level. So don't get left behind. Instead, take the first step to learn this new skill NOW.