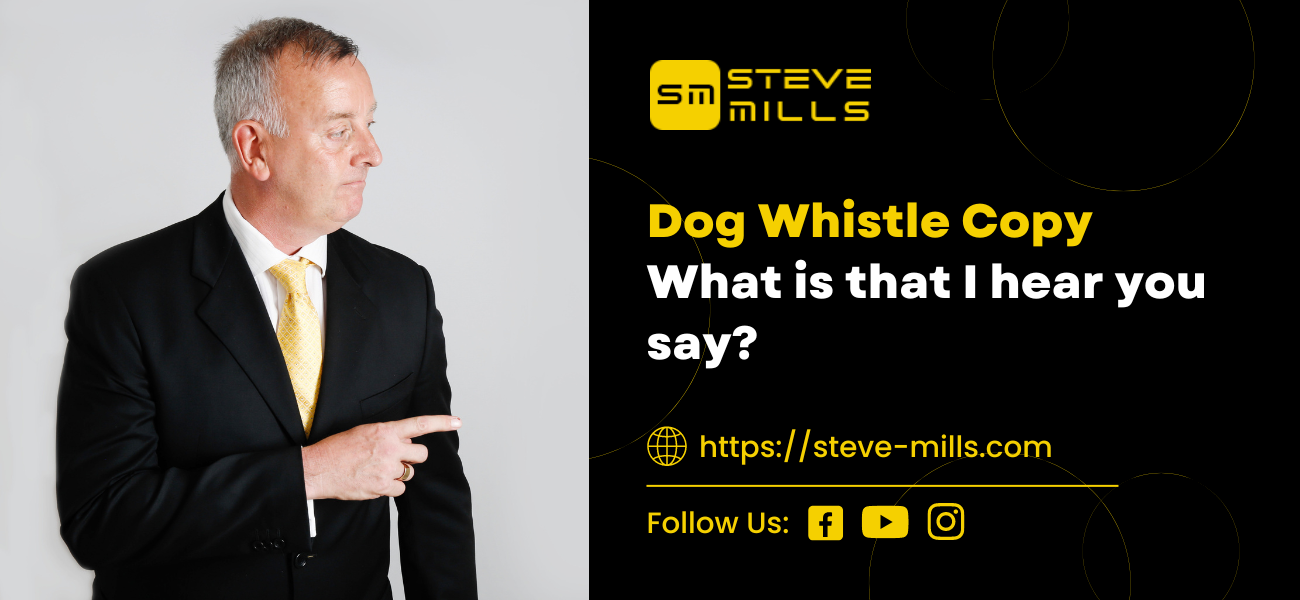 October 20, 2022

stevemills

0
Dog Whistle Copy. What is that I hear you say? It is something I learned from Frank Kern. Frank is one of the world's leading sales and marketing experts and someone I have learned a lot over many years.
It is about fine-tuning your message so that only your target market hears it. Just like those dog whistles that dogs can only hear!
My take on this is that it is all about simplifying your marketing message and writing better copy for your website, blogs, email, social media, and everywhere else.
Have a listen if you want more sales. (There you go, I used it!)
Confused? Watch this video to find out more…
Take Action and Improve RESULTS
I hope you enjoy reading this blog post and watching the video. Get in touch if it makes you think seriously about your business and situation. If you want more help growing your business…