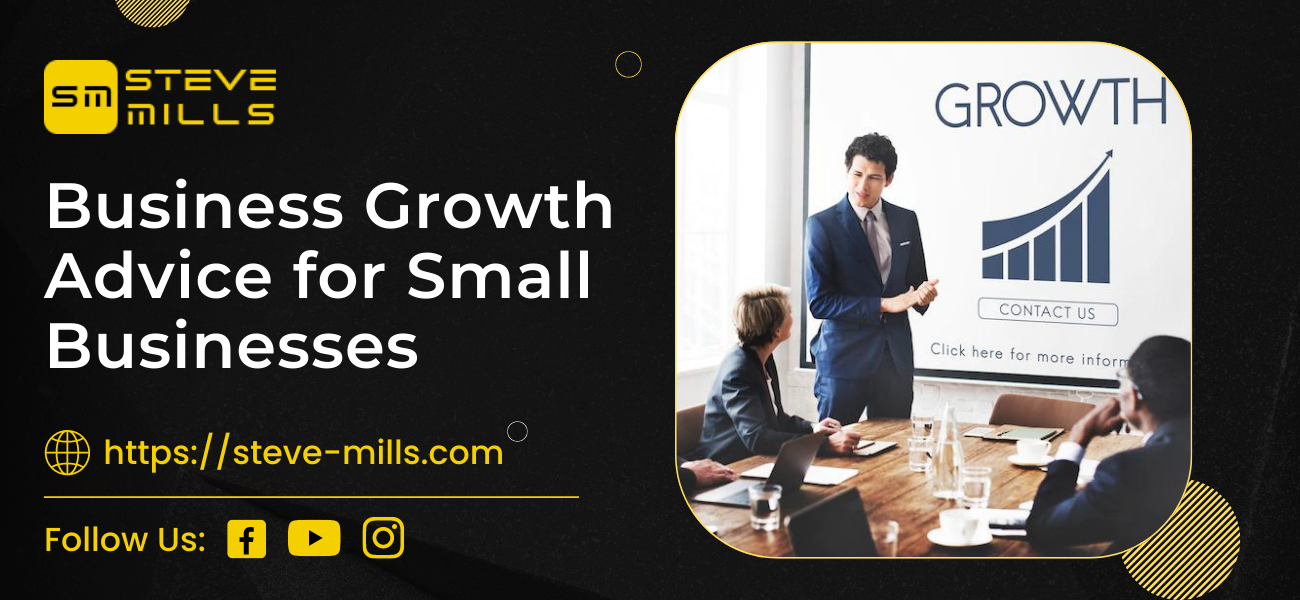 February 15, 2022

Steve Mills

0
Business Growth Advice for Small Businesses comes from many different people. It comes from friends, family, your accountant, the bank and someone who was a marketing director in a large corporate and now does not want to travel to London every day, so they have set up a business working from home as a business advisor.
The Question is – Are these people able to give you the best Business Growth Advice for your Small Businesses?
The answer is – It depends! If you want to tick over doing what you do. If you are making enough money and your profit is OK, then my advice is to keep going doing what you are doing. However, that comes with a warning. Since Covid things have changed. What was is no more! Businesses have closed, the way we work is different and even networking is no longer about eating breakfasts.
In the new world, we need to be open to change, improving and 'raising our game' in order to survive and thrive!
How does your small business become more successful?
The truth is it's simple, but not easy! You need to become better at selling stuff!
More commonly known as:
Creating leads – AKA Marketing
Converting leads – Selling
So, the real truth is that if you want to survive and thrive in 2022 and beyond then you need to work on yourself. Specifically on your ability to create and convert leads.
How can you find someone to help you?
The answer is – You just have and I am willing to guarantee it. My guarantee is this. If you join my RESULTS Mastery 12-month programme, then it will cost you either £299 per month or £3,000 upfront (saving you £588) and I will guarantee that you will make a minimum of 10X the cost of the programme (in other words £35,880) or I will give you your money back.
What to do now?
Take the first step and book a free, no-obligation 121 meeting with me Steve Mills and let's have a discussion to see if there is a fit between what you need and what I can do. Sound fair? I think so, so go ahead and book your place by clicking here.