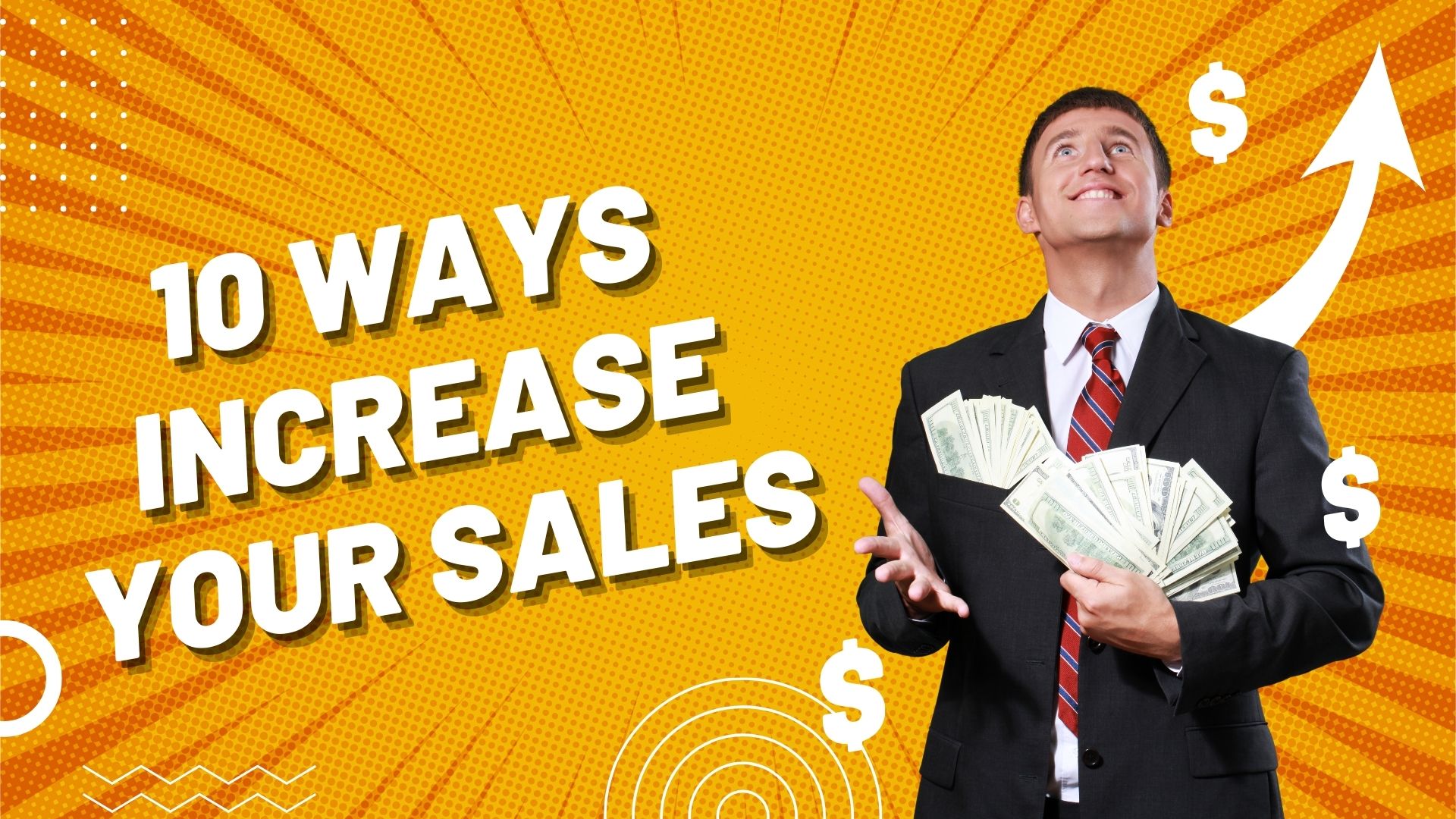 October 23, 2023

stevemills

0
Introduction:
In the ever-evolving landscape of business, the heartbeat of success lies in your ability to drive sales. Whether you're a small startup or an established industry player, the art of increasing sales is a constant pursuit, and mastering it can be the key to sustained growth and prosperity.
In this blog post, we're about to embark on a journey to explore ten powerful strategies that can help you unlock the potential of your business and boost your sales figures. These methods are tried and tested, designed to empower you with the knowledge and insights you need to not only survive but thrive in today's competitive market.
From innovative marketing techniques to customer-centric approaches, we will delve deep into the world of sales and discover how you can refine your sales process, foster customer loyalty, and achieve your financial objectives.
So, if you're ready to take your sales game to the next level, let's dive in and explore the ten ways to increase sales that could transform your business into a revenue-generating powerhouse.
Take a look at the recording of my RESULTS Mastery Live talk on the 10 ways of increasing sales.
I hope you enjoyed the video.
To find out more from me and to subscribe to my stuff see the links below:
Steve Mills Business Growth Advisor YouTube Channel – https://www.youtube.com/channel/UC6U1XU5YuFRk8TECjWBLUNA/videos?view_as=subscriber
The RESULTS Podcast – On iTunes – https://podcasts.apple.com/us/podcast/the-steve-mills-results-podcast/id1468660470?uo=4
The Steve Mills RESULTS Mastery University – https://steve-mills.com/the-results-mastery-university/
RESULTS Mastery Programme – https://steve-mills.com/results-mastery/
Recommended websites – https://steve-mills.com/recommended-websites/
Connect to Steve on LinkedIn – https://www.linkedin.com/in/marketingadvice/
To give me a recommendation on Trustpilot click here
To recommend me on Google click here